>
>
>
>
>
>
>
>
>
>
>
>
>
>
>
>
>
>
>
>
>
>
>
>
>
>
>
>
>
Book now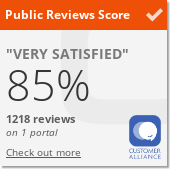 COVID-19: ADJUSTMENT OF CANCELLATION CONDITIONS
In order to protect your health like that of all the employees of the Hotel Nelson, we have, with sadness, closed our establishment for this period of confinement until April 19, 2020. According to the evolution of government measures , our hotel will reopen when the health situation allows.

Given the exceptional circumstances, we would like to inform you that during your future stay that we have also modified our cancellation conditions, allowing you to cancel your stay during confinement or to move it to a later date.

In the event of a negative travel advice from the Ministry of Health for the municipality of Knokke-Heist due to the corona virus, we give you the possibility to move your reservation free of charge to a later date or to cancel it without cancellation costs . In this way, we give our hotel guests the possibility of making a reservation today and this without any risk with the possibility of canceling the corresponding reservation free of charge at the last minute if the measures in the context of corona viruses are prolonged.

For all reservations up to and including April 19, 2020, it is therefore possible today to move or cancel the reservation without cancellation fees. The date until which you can make this decision (currently until 04/19/2020) will be automatically adjusted if the government decides to extend its measures.

For reservations after the corona measurements (i.e. after 19/4), the standard cancellation conditions apply:

Cancellation conditions for double rooms:
Between 7 and 0 day (s): 100% for non-rented nights Cancellation conditions for suites / family rooms & groups (from 3 rooms)
Between 7 and 0 day (s): 100% for non-rented nights
Between 14 and 8 day (s): 50% for non-rented nights
Nelson's hotel Knokke Albertstrand
renovated hotel
family run
culinary traditions
rooftop
free WIFI
central situtaion nearby the shopping streets
20 meters from the beach
200 meters from the Casino
4 star comfort
suites and familyrooms
conference rooms
breakfast buffet
bike location
sollarium

Come and enjoy the charm and exclusivity of Knokke and Het Zoute, the finest seaside towns on the Belgian coast.
We offer price quality and professional service for business and pleasure!
4-star comfort: All 48 rooms are equipped with bathroom, WC, colour TV, radio, telephone, hair drier and safe. Families and guests who are traveling with a group of four or more will be particularly interested in our family rooms.
We offer an extensive breakfast buffet. First-class gastronomy. For connoisseurs, we organise our much appreciated (and famous) gastronomic weekends. During the off-season, you can benefit from our midweek rates (up to 25% discount).
You can relax in the lounge next to the fireplace or discover the region with our bikes.
In addition to this, the hotel provides conference rooms for organising business and social gatherings.
Arrangements
&
Reductions