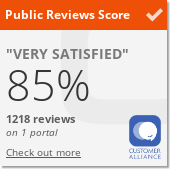 Our Covid-19 measures for your safety
Finally the time has come! After a long lockdown you can return to the sea.
You know how to sip your cocktail barefoot in the sand and afterwards enjoy homemade delicious shrimp croquettes and a delicious fried sole in our restaurant l'étage ...
Have a nice dinner!
You end a beautiful, sunny day with a well-deserved and safe night's sleep in a completely renovated room with air conditioning in the Nelson hotel.

Since the 11th of June we can welcome you again and that with the necessary measures.

To guarantee you a pleasant and safe stay, we continuously adjust the sanitary hygiene measures.
A brief overview:
At the reception we work with security screens in plexi so that check-in and check-out can proceed safely. 2 days before your arrival we will send you a more detailed email.
Every customer receives a safety kit with a surgical mask per person and a refillable bottle of hand gel per couple upon arrival.
Disinfection dispensers are located in several places in the hotel.
In order to ensure the social distancing directive, we have reduced the number of tables in the restaurant and separated them in some places with linen curtains so that you can still enjoy your breakfast, lunch or dinner. Multiple shifts are provided for the morning and evening shifts
In the rooms, special care is taken to disinfect. That is why we have slightly adjusted the check-in and check-out hours.
For the rooms: check-in from 3 pm (instead of 2 pm) and
check-out before 11 am.
For the family rooms and suites: check in from 4 pm
(instead of 3 pm) and check out before
12 am. Luggage space is always available.


The right reflex:
Disinfect your hands regularly with the hand gel dispensers in the hotel or soap in your room.
Avoid unnecessary contact with objects, walls, doors, handles ...
When moving around the hotel (with the exception of your room) we recommend wearing a mask.
Only take the lift with your bubble mates and use your room access card to operate the push buttons of the lift. To minimize the use of the lift, we ask fit hotel guests to use the lift only for upward movements.
The cancellation conditions have also been relaxed:
double rooms: free cancellation up to 1 week before arrival.
Family rooms and suites: free cancellation up to 2 weeks before arrival.
In case of a negative travel ban due to the corona, you can cancel until the day of arrival.


After this strange corona period, it's time to pick up the fun things in life and enjoy the cozy atmosphere and the healthy sea air on our extensive beaches in Knokke-Heist.
Do not hesitate to contact us for further questions, we are always at your disposal
We hope to welcome you again warmly and with the necessary social distancing.
Hotel Nelson
Restaurant L'étage
Hotel Albert Plage
Residentie Sweetnest
Nelson's hotel Knokke Albertstrand
renovated hotel
family run
culinary traditions
rooftop
free WIFI
central situtaion nearby the shopping streets
20 meters from the beach
200 meters from the Casino
4 star comfort
suites and familyrooms
conference rooms
breakfast buffet
bike location
sollarium

Come and enjoy the charm and exclusivity of Knokke and Het Zoute, the finest seaside towns on the Belgian coast.
We offer price quality and professional service for business and pleasure!
4-star comfort: All 48 rooms are equipped with bathroom, WC, colour TV, radio, telephone, hair drier and safe. Families and guests who are traveling with a group of four or more will be particularly interested in our family rooms.
We offer an extensive breakfast buffet. First-class gastronomy. For connoisseurs, we organise our much appreciated (and famous) gastronomic weekends. During the off-season, you can benefit from our midweek rates (up to 25% discount).
You can relax in the lounge next to the fireplace or discover the region with our bikes.
In addition to this, the hotel provides conference rooms for organising business and social gatherings.